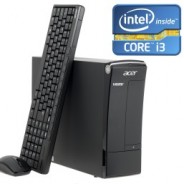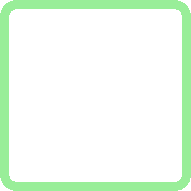 You can buy a brand new PC for £199 or you could pay, perhaps,  £1,999,  for much the same reason that some brand new cars (the Dacia Sandero, for instance) cost £5,995 while some will set you back well over  £59,995.
Now I think everybody knows that if you want an Aston Martin DBS you're not going to get it for Dacia Sandero prices.  So why do people tell me they can get a 'perfectly good' PC for £199 or even £299?  Basically, they're just wrong. You can't.
( Although it may depend on a rather loose definition of the words 'perfectly good'.)
So let's try to understand why we do not provide new PCs for our clients for less than around £500.
We provide custom built desktop PCs to your precise specification.  If you don't know what you want we'll spend some time matching up your requirements to arrive at a spec with you. You get your PC built to your agreed spec with the right amount of memory (RAM) and the right amount of hard disk space. You can choose how many hard drives you require, and how you'd like them partitioned and formatted. You get an Intel or an AMD multiple core processor to meet your requirements way into the future and enough USB ports (both USB 2.0 and 3.0 and enough card reader sockets for compact flash cards and secure digital cards. If you want Firewire and Gigabit Ethernet connectivity – you'll get it.
Your PC will come with Windows 7 or Windows 8 (either Professional or Home Premium ) already installed, activated with Microsoft and setup for first use. Microsoft Antivirus and Firewall Security software will already be installed. There will be no extra annual subscription to sign up for. Your software will have all the latest service packs and updates downloaded and applied just for you. We will also include full "Disaster Recovery class" PC Backup software and we can load the full Microsoft Live Essentials package and Skype and iTunes for you if you want them. We can include Microsoft Office 2010 or 2013 software (Word, Excel, Powerpoint, Publisher, OneNote, Outlook and Access to meet your needs). Or we can include a Microsoft 365 agreement. Once again this will be installed, activated and updated to the latest Service Pack and update level just for you. If PC gaming is your thing, we can include a top of the range video card from ATI or nVidia and a surround sound system to meet your requirements. We can even supply and install the game of your choice.
In addition to all of the above, we will deliver your new PC to your home or office and connect it up to your Internet service and your printer and scanner and test them. We will configure your email and transfer all your documents, photos, music files and emails from your old computer. Finally, we'll configure your backup software for you and actually carry out the first full system backup before we go so you can recover it all again even if you screw the whole thing up two hours after we leave.
Your new computer will come with a full manufacturers' 12 month warranty and we can arrange extended warranties for up to 5 years if you wish. If that isn't a comprehensive package, then you tell us what else you'd like us to do and if you think Curry's or PC World can deliver better value for money or better service, we'd like to try some of what you've been smoking.
So we don't do PC's for less than £495,  but we don't do Dacia Sanderos either.