Problem-Free IT
Our aim is to allow you to get on with running your business without constantly fire-fighting IT problems!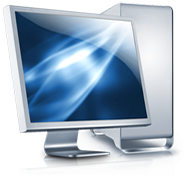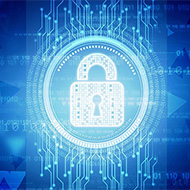 There's hardly a business in the country that doesn't need to use computers, tablets and smart phones in one form or another every single day. Without Internet access, nothing gets done. When you've got a computer problem, everything can stop.
Yet, many small businesses don't have a lot of in-house IT knowledge and can feel pretty helpless and isolated when problems strike – and they do strike – much more often than you'd like.
Over the years, we are frequently amazed at the level of inefficiency many businesses will put up with as a result of IT problems they don't really know how to fix.
Most small businesses do not have an IT department they can call on to fix their problems and keep things running smoothly – often they are relying on a friend of a friend – someone who just knows a little more than they do. And the problems keep on coming.
Our initial approach when first introduced to these small businesses is to look at the big picture first – how is IT currently being managed – if indeed it is. What are the current problems? What needs fixed now and how do we do it properly so the same problems won't recur again and again.
Our aim is to make our clients much more IT efficient and problem-free every day – not just replace a PC or a printer and run away to the next call.
So we look at your hardware, your equipment, the software you're running, the web sites you use , your email structure, where is the important data – the stuff you couldn't survive without. How is it backed up? Where is it backed up? Have you tested your restore procedures? How would you recover from a major disaster involving significant data loss? Do you have a plan? Has it been tested?
Wouldn't it be good if you could confidently hand over all this stuff to someone with a proven track record in this field – someone who lives and breathes IT problem solving and IT data recovery – allowing you to get on with your job – to grow your business the way you always wanted – in a problem-free IT environment.